Can't find what your looking for?
Do you want a get rid of your old Suzuki? Are you looking for a car wrecker that provides gold standard service and top cash? Melton Car Wreckers specialises in Suzuki wrecking, paying you top Cash for Suzuki Used Cars.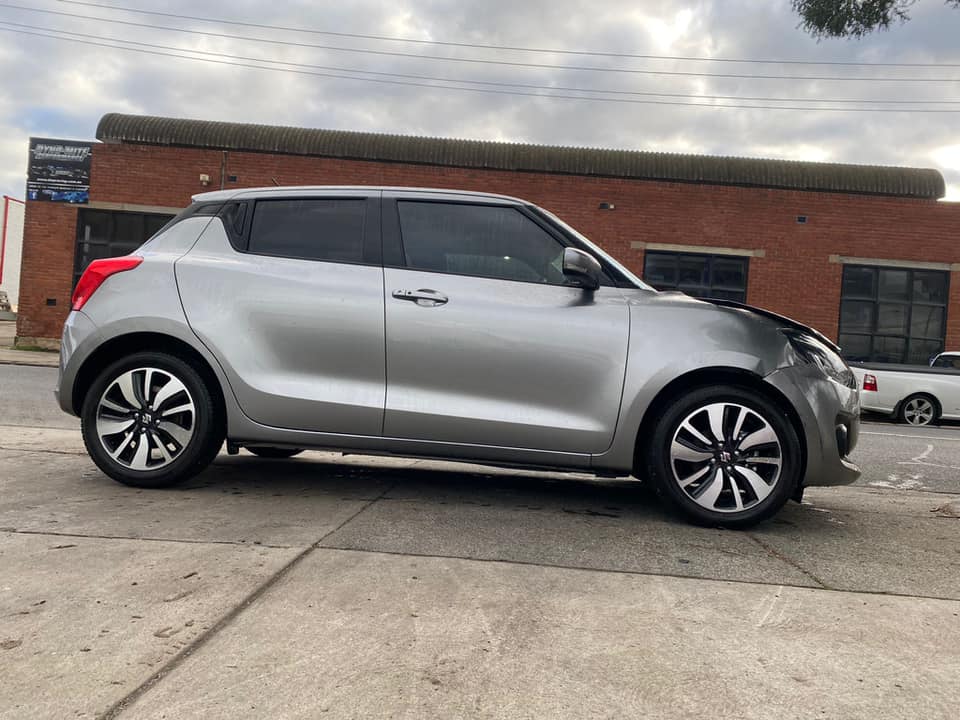 Suzuki Car Wreckers Melton
Free Suzuki Car Removals and Towing in Melton
Free Suzuki Car Wrecking
We Pay Cash For Suzuki Cars
We provide an accurate and fair price for your old, unwanted, damaged, or scrap Suzuki vehicle. Call 0481-211-011.
SUZUKI CAR WRECKERS MELTON – TOP DOLLARS, TOP SERVICE
Suzuki cars, trucks, SUVs, and vans are highly valued automobiles – but just because they've been involved in an accident or are not in a running condition, it doesn't mean their value is entirely gone. It is too common for people to leave their old, junked, or scrap cars lying around. This can needlessly take up, potentially get you a fine from the council, and become hazardous to the environment surrounding the vehicle. Those days are gone when you need to pay someone to dispose of your scrap car – with Suzuki Melton Auto Wreckers, we will gladly reimburse you cash and provide free towing and recycling for your unwanted Suzuki car.
With Suzuki Melton Car Wreckers:
There is no need to prepare your Suzuki for us, and we will buy it in whatever condition it is.
We will pay you to top cash to have us wreck your Suzuki.
We will tow your Suzuki for free when you sell your car to us.
As Melton's most reliable car removal service provider, we give all our services a free courtesy when we buy your Suzuki.
WE PAY TOP CASH FOR SUZUKI THAT IS WRECKED, DAMAGED, OR IN AN ACCIDENT CONDITION
Are you looking for fast cash that's also top dollar? Getting rid of your old car for money has never been easier with Suzuki Melton Car Wreckers. Whatever is the condition of your Suzuki car, truck, SUV, or van is, we will buy it because we see value in all vehicles, irrespective of their condition. We believe in providing a fair and honest price for cars. So, we don't have a fixed rate but base our no-obligation offers on an accurate evaluation of your Suzuki. We will provide you with TOP and instant cash!
WE PROVIDE QUICK AND HASSLE-FREE SERVICE WHEN YOU SELL YOUR SUZUKI TO US
Sometimes selling your used or old car can be tiresome and take a lot of time and effort on your end. Options such as selling your vehicle to a private buyer can even take months! With Suzuki Melton Auto Wreckers, the whole process can be done in few minutes using our 3-step method.
Call us for an instant quote or reach us through our online form mentioned on our website. Our customer assistant will request you provide a detailed description of the vehicle to make fair cash for cars offer. We will ask for some basic details about your car and provide you with a quote within minutes.
Once we make the offer, you can choose to accept or reject it. If you agree with our cash offer, the next step is to schedule the 'FREE car removals.' You can arrange this at per convenient time and date, and we are available 24/7.
We will pay you instant dollars for your Suzuki cars on the spot and will tow away your vehicle from your location. Our team can take care of all the paperwork without any extra charges.
GET ADDITIONAL SERVICES WITHOUT ANY EXTRA CHARGES
You can receive several added services when you choose us, that too for free. We can provide you following services:
FREE TOWING – You can get your car towed anywhere in Perth or nearby areas; we will NOT charge any extra penny to pull away from your vehicle from your house or any location of your choice.
FREE PAPERWORK – We will do all the paperwork for you to make the process easy for you. You don't have to worry about it, as our team will be taking care of the documentation.
FREE ASSISTANCE 24/7 – We provide you 24/7 assistance to our customers; if you have any doubt or query, please free to contact us.
OUR SUZUKI CAR WRECKERS
Our reliable Suzuki car wreckers have years of experience and knowledge. We are entirely qualified professionals in car wrecking and have exceptional knowledge of all things Suzuki. For an instant quote for your Suzuki vehicle, contact us at 0481-211-011 or through our online form.